About Us
We're a software development firm located in central India. Our team has 40+ years of combined experience working in the IT industry specifically in web development, mobile app development, 3D modelling, animation, SEO. Integrity, respect and professionalism constitute our core values. We are committed to nurturing long-term relationship with our clients and partners. We strive hard to achieve mutual success. We firmly believe in maintaining highest quality standards in servicing our clients. Towards that end we adhere to best business practices and maintain good corporate citizenship. We are ready to take on unique business challenges and build unique disruptive solutions. We deliver quality results, on time and within budget. For all your software needs, end-to-end ZeroMile is the ideal partner.
---
One-Stop-Shop For All Your Blockchain, Cryptocurrency, ICO, STO, IEO Needs
We have experience with most major blockchains from Ethereum to EOS. We specialize in designing and developing your MVP for your ICO / STO / IEO campaign. We are also developing our own blockchain. We are a team working on blockchain technology for the last few years and have more than a decade of experience in software development.

Our blockchain services include the following:


Full stack software development services
Smart-contract
ICO/STO/IEO
ICO tokenomics / website / SMM / white paper
Customer Support
Crypto exchange development
Awesome Services
All our deliverables have the following features
Modern design
Every website design should be unique and creative. The interfaces that we design and code are created with both aesthetics and SEO in mind. Not only will your website compel your audience, but it will also intrigue others, too.
Customized Interface
User-centric websites customized to client's business goals & targeted niche is our development strategy. We specialize in designing creative websites which can boost client business quickly.
Responsive layouts
Responsive web design makes web pages rendered beautifully on a variety of devices, windows or screen sizes. They are user-friendly and esthetic. Our deliverables are by default responsive.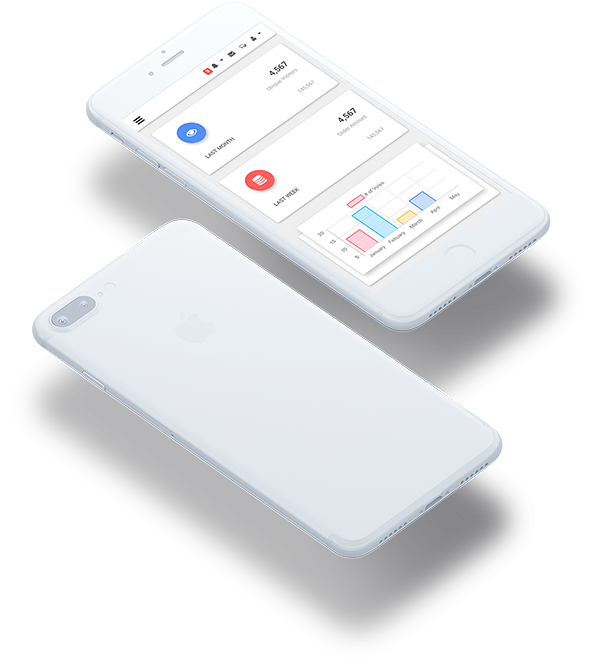 Optimized for SEO
Zeromile uses state-of-the-art techniques to increase traffic on your sites. We strive to increase the visibility of your business in search engines. We boost your business with keyword rankings and increased traffic.
Technical support
We provide ongoing technical support to our clients. Supporting our clients is our top priority. Whenever our clients need us, we are just a click away. We are always happy to help clients.
High quality
Our deliverables are judged on the basis of the quality, the design and the functionality. We have a long list of satisfied customers. Potential clients can see our previous work to boost their confidence.
Our Services
BLOCKCHAIN SERVICES
Smart Contract Audit
DAPP Development
Blockchain Consultancy
Custom Airdrop Tool
Custom Snapshot Tools
Content Writing
Cryptocurrency
Decentralize Exchange
Tokenomics
Augmented Reality
Augmented Reality, SDK, 3D modeling, mixed reality. Google Maps API implementation with mobile and web, mobile databases....
3D Modeling and Animation (with Vfx)
3D Modeling (Character, Objects, etc.)2D and 3D Animation.3D Architectural Walkthroughs.Visual and Special Effects (Vfx).3D Logo Designing and Animation.Graphic Designing.
Mobile Application Development
iOS Android Application development and programming always need creative thinking and in-depth technological knowledge. That is why a client needs an expert and skilled developer.
Search Engine Optimization
Search Engine Optimization (SEO) Web Promotion, i.e. making your site popular on the Internet. In addition to it, we provide strategic internet marketing solutions for companies wishing to market their businesses online.
Web Design Application
We are a professional web development company proposing custom web application development services which are aimed at proposing our clients with web solutions that fit their business process requirements.
eCommerce Development
ZeroMile offers great value eCommerce solutions to sell products and services online effectively and profitably. We provide you with a secure solution that allows you to take secure credit card payments online.
MVP SERVICES
| We Manage Product Development | If You Manage Product Development | Transition To Your Own Team |
| --- | --- | --- |
| If you are a non-technical founder, and you haven't recruited a technical team. Let us take care of your initial product development with our MVP services. We help you to acquire the needed know how and skills to take over. | Take the first step towards managing your own product development with our dedicated development plans. We have a team of proven full-time developers. If you need help at any stage, we'll be there to advise & assist. We even offer a replacement guarantee. | As your startup develops you might need to migrate all of your outsourced work in-house. We make this transition smooth and seamless. Our developers can provide on-site services at your location. |